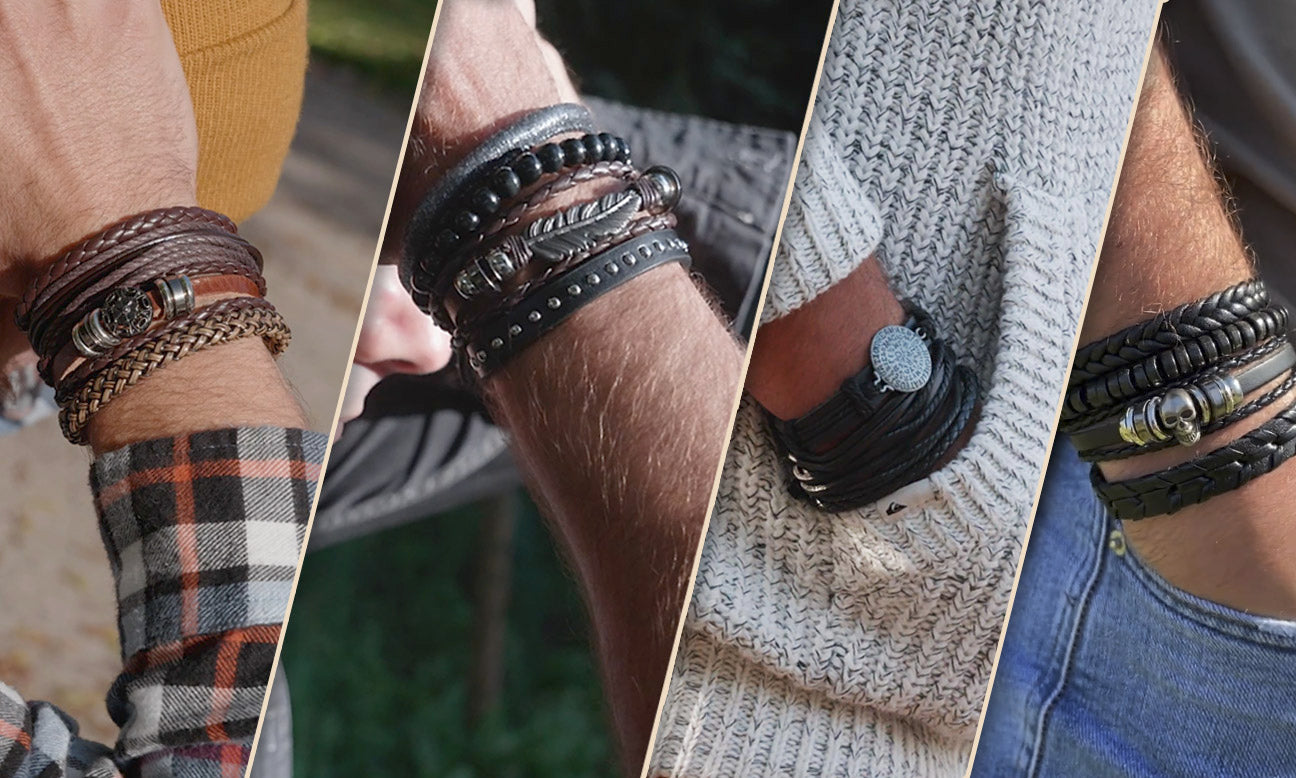 Small details that make all the difference
You won't find them in stores. These original pieces will embellish your wrist and reflect our brand's spirit: Freedom.
Make a statement and wear your Free Vibes bracelet proudly! (your friends will be amazed).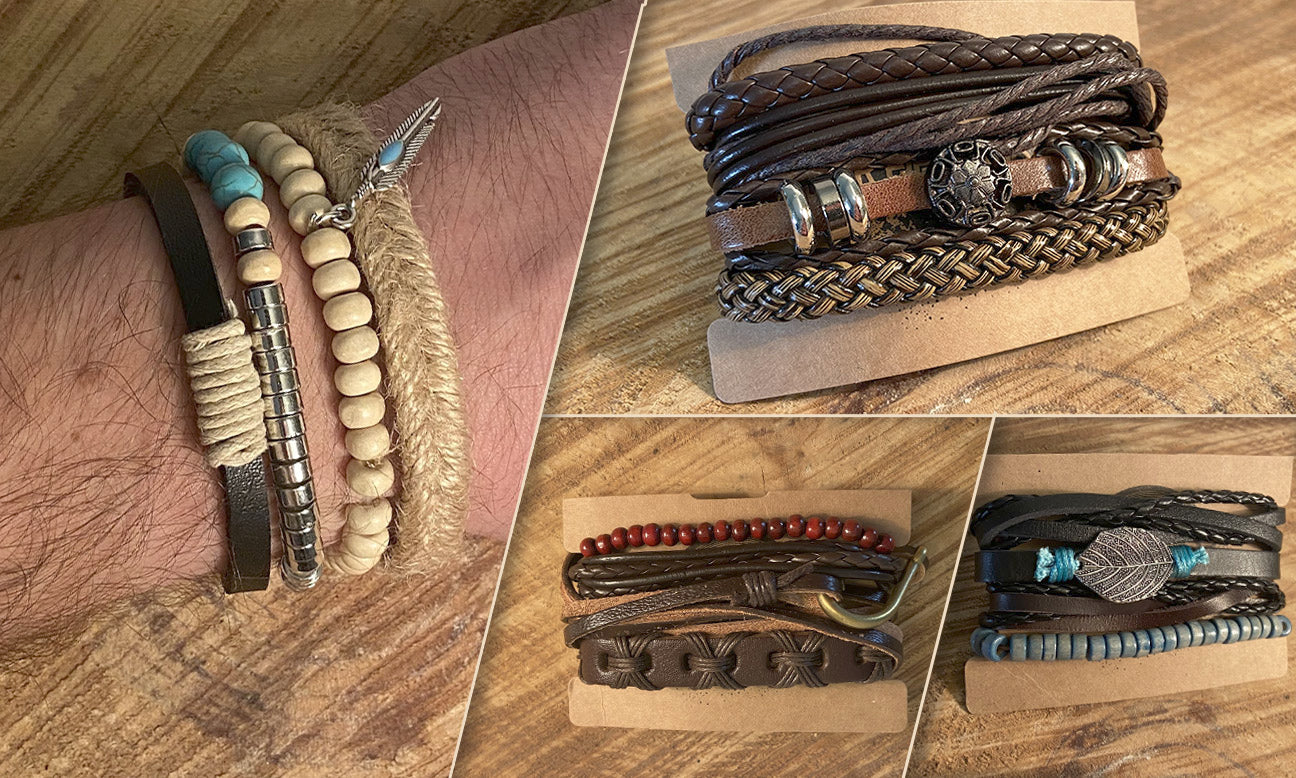 Comfortable to wear and adjustable
These bracelets are fastened with sliding knots and snaps, which allows you to adjust the size and ensure a perfect fit (17cm to 24cm).
Whether your wrist is small or big, our bracelets will fit you perfectly!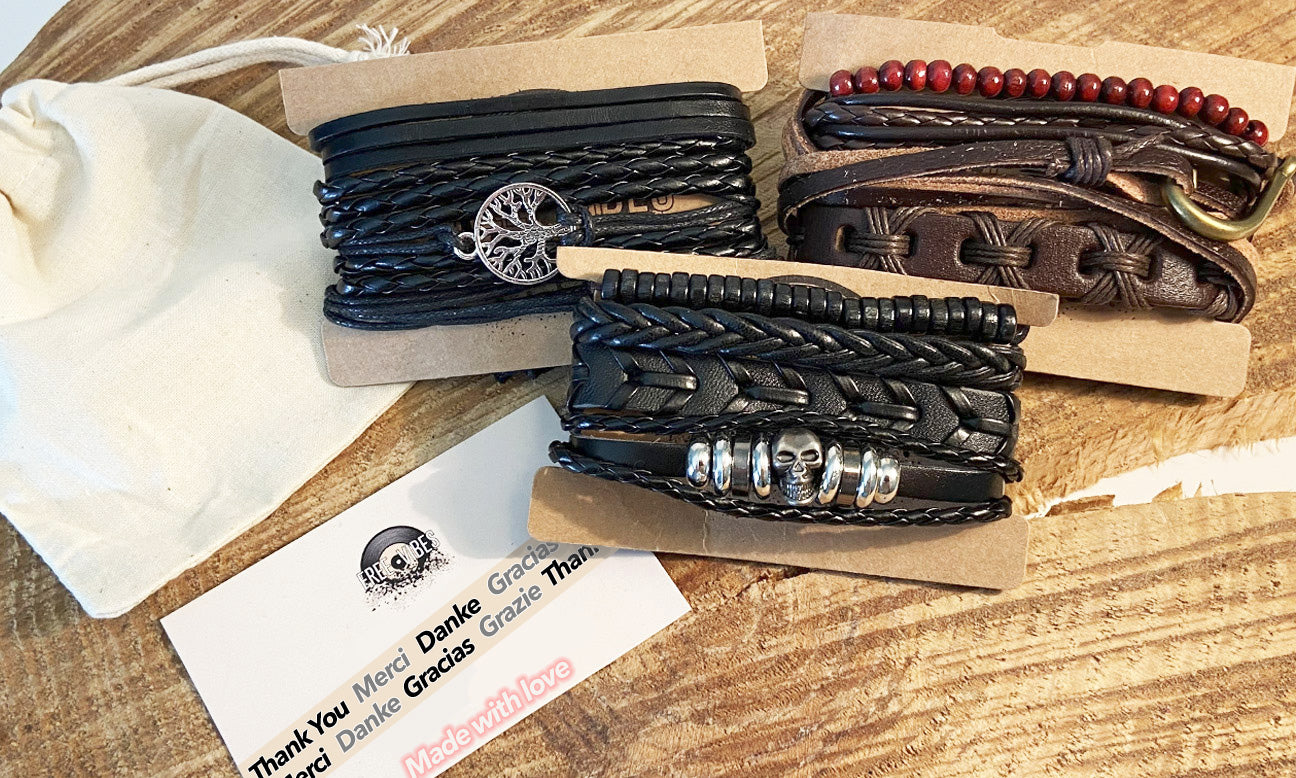 An accessory that fits your personality
Each bracelet is made up of 4 pieces! Combine them according to your mood. Can you imagine the endless possibilities if you order several bracelets?
Create your own unique combinations of bracelets! Let your creativity flow !
FAQ
Are your bracelets suitable for small and large wrists?

Our bracelets are adjustable (between 17 and 24 cm). They can fit all wrist sizes.
What materials are your bracelets made of?

Our bracelets are made of braided leather cords and wooden beads.
How long does it take to receive my order?

You will receive your order within 10 days, your package will be dropped in your mailbox by your local postal service.
What if my bracelets doesn't suit me?

We are confident about the quality of our bracelets, but we still offer a 30 day money back guarantee if you are not entirely satisfied with your order. Just send your bracelets back to us and we will refund you.
No hassle returns

You'll get your money back if the product doesn't meet your expectations. You have 30 days to return the item once you receive it.

Tracked delivery

Delivery takes 5-7 days and the package will be delivered by the local postal service. You will receive your tracking number by email.

100% safe payment

We selected Stripe and Paypal to manage our online payments because of their 100% secure services and their SSL protocol.